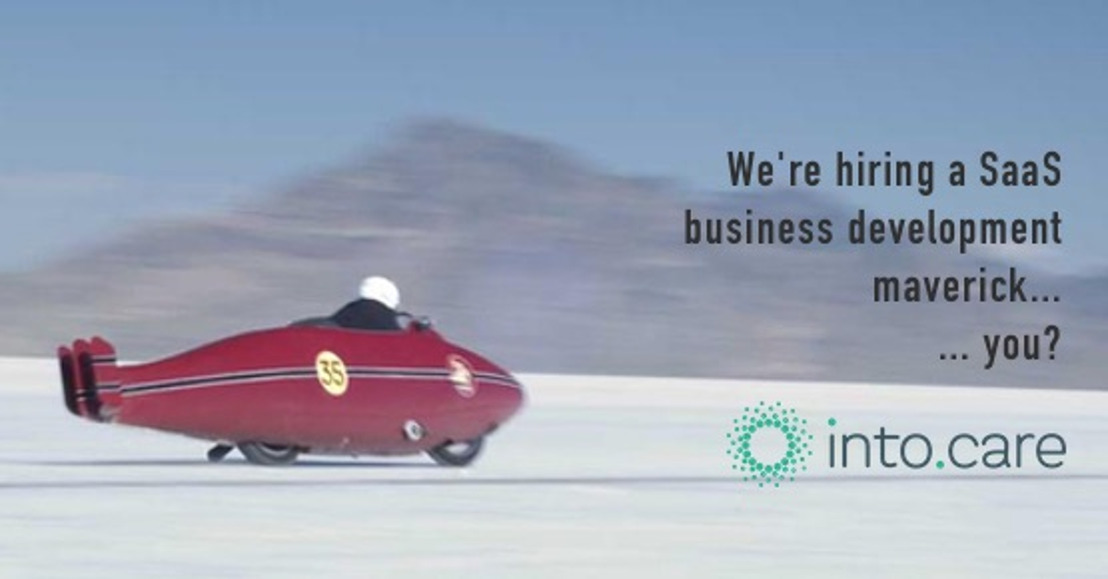 into.care® is hiring a Business Development Talent (m/f/x) - Belgium
into.care® is an award winning smart and mobile healthcare collaboration platform, and we're hiring a SaaS Business Development Talent (m/v/x).
Here's what we're looking for:
- You bring structure to the sales funnel: map it all out using Pipedrive to keep track on opportunities and progress on existing projects
- You close the deal, in writing, on paper and won't settle for less. It doesn't stop there, once a deal is signed, you take care of your client, therefore account management is in place.
- You keep our agents and resellers up to speed with product and market development insights.
- You deliver on-site support when rolling out a new client/project. Having contacts close will give you new input and feedback on what we deliver. Therefore you'll work closely with our Product manager.
- You're not afraid of long sales cycles, there are plenty of opportunities in the long term care market.
- You develop business using social media and events to spot new opportunities. The long term care market is way bigger than just elderly care. We're sure you have plan A in place, but what about plan B?
Want to learn what we can do for you? Send your resume to hi@into.care today !