Into.care® recruits Karel Vrints to get care centres on the digital train
Software builder wants to support healthcare providers technologically: less time spent on paperwork, more time for real care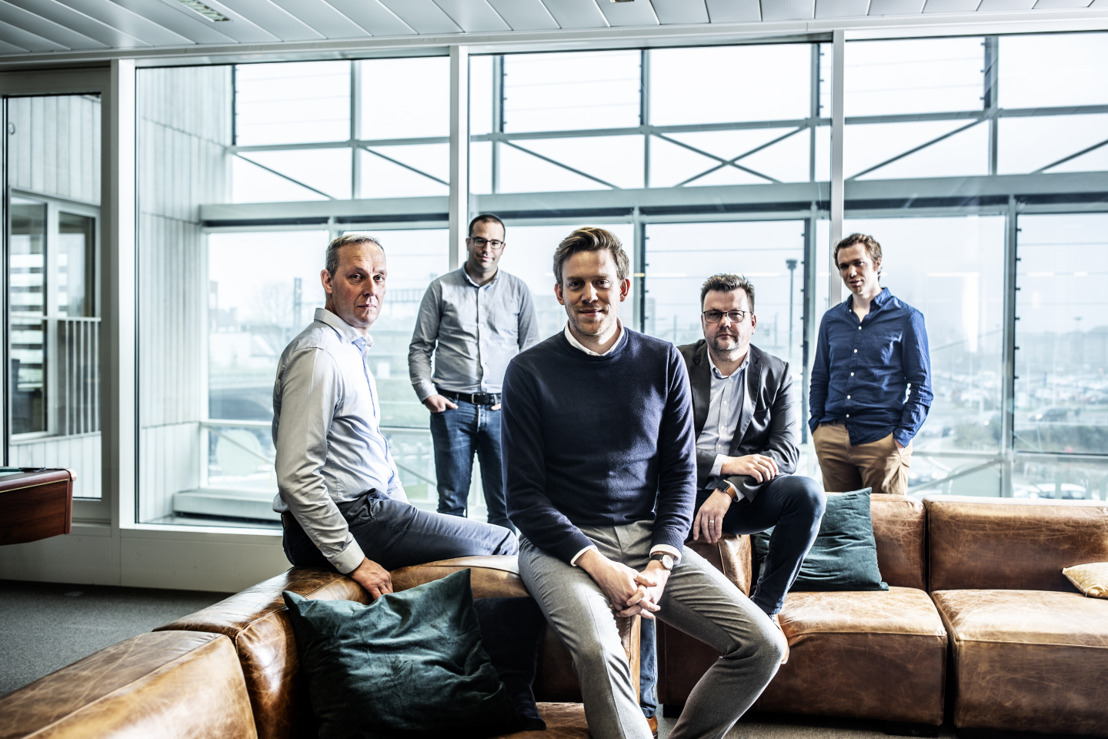 Tuesday, November 27, 2018 — Into.care®, the healthcare platform in the cloud that increases efficiency in care institutions, strengthens its team by recruiting Karel Vrints. He has been working in the healthcare industry for 27 years, the past ten years he worked as sales manager at Care Solutions NV. By getting Karel Vrints on board, into.care® wants to accelerate the digital transformation in the healthcare industry, so that caregivers lose less time on paperwork and are able to spend more time on real care. "It is our ambition that by the end of the next year at least one in five Belgian healthcare centres will use our mobile platform."
Into.care® is a software platform (SaaS) that increases the efficiency in care institutions. Many healthcare centres are struggling with tight schedules, a lack of accurate patient data and growing stacks of administration. Through the smart mobile platform – into.care® - developed together with the industry, and just as intuitively as Facebook – all professionals in a healthcare institution (doctors, nurses, physiotherapists, speech therapists, …) are connected to each other. They get access to residents' health needs and charts, they can therefore quickly draw up care plans and easily figure out schedules.
Since its set-up, into.care® has raised 1.5 million euros for the further development of the SaaS platform. Now that it is completely established, the company attracted Karel Vrints to explore the market and to prepare it for the mobile application. "Karel Vrints started his career as a nurse, he knows the needs and concerns of the care centres", explains Jeroen De Backer, CEO and founder of into.care®. "As application Manager at the Hospital Network Antwerp (ZNA), he got to know the first digital applications for healthcare professionals very well. Karel Vrints knows better than anyone the love that caregivers feel for their profession, and he also understands how technology can help strengthen care."
"I am convinced that the transition from paper to digital in healthcare centres can happen and that it can happen much faster", Karel Vrints explains. "Care providers are requesting this, they want to spend less time on administration and more time on real care. The digital transition and the switch to the software of into.care® is an investment that healthcare institutions will already earn back after a few months. Into.care® uses a transparent price per inhabitant per month, which contains updates and the new way of third payer administration."
'Into.care® in 20 percent of Belgian care centres'As Sales Director Benelux, Karel Vrints will not only set up and develop commercial channels for into.care®, he will also develop support and customer success. Into.care® has very ambitious goals: by the end of 2019, 20 percent of Belgian healthcare institutions should use the platform.
The next step is the expansion to other European countries and eventually to the US. Karel Vrints will play an important role in this international expansion, explains CEO Jeroen De Backer. "Karel will mainly focus on collaborations with large groups, which often also offer international opportunities. In Belgium we already work together with Senior Living Group, a subsidiary of the European care group Korian, who already set up into.care® in some of the Belgian residential care centres. At the moment, we are also launching a pilot in the Netherlands."
"In terms of healthcare, all countries in the European Union work in a similar way, only the administrative process – which is related to the regulations – is different. Through our SaaS platform we can make adjustments per country in a relatively easy manner. That way we can scale quickly and safely."
////////
About into.care®Into.care® (a product of Pridiktiv NV) was founded in early 2015 by Jeroen De Backer. A few months later co-founders Sam Verschueren, Bram Vandewalle and Thomas Van der Auwermeulen got on board. Since the very beginning they have been part of the accelerator Start it @ KBC. The team could start testing its mobile first solution thanks to the support of organizations such as The Caring Entrepreneurship Fund, BlueHealth Innovation Center, EIT Health, Seas2Grow, Innovation Agency, Flanders Investment Trade, Horizon 2020. Since the set-up, into.care® has raised 1.5 million euros in a capital round led by KBC Start it Fund and LRM. Due to into.care®, professional caregivers now have more time to deal with the real worries and the management realizes that highly personalized care can go hand in hand with significant cost savings based on automatically generated reports.
For more information about into.care®, please visit www.into.care